No number of shoes is plenty for women, we always want more because we never have that perfect one to match that special dress or for that particular event. Well, flip flops are something that is comfortable and stylish at the same time and can be worn to any event if styled the right way.
And picking the right one can be a bit baffling, so to ease you of that dilemma, we have curated the best flip flop sandals for women in 2019. You can easily toggle through the list and choose the one for you and shop for these flip flops sandals from India.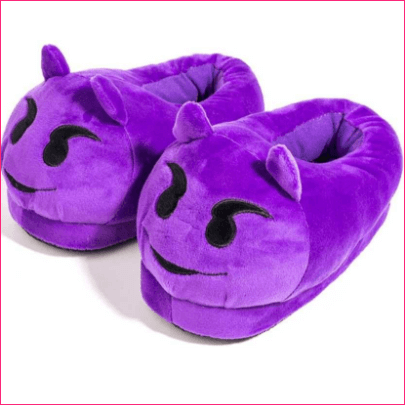 Mehakent Girls Slip On Slipper Flip Flop
If you have a delightful devil for a child then these
Slip On Slipper Flip Flop from MEHAKENT
will add more charm to your child's devilish cuteness. Made from soft velvet fabric with a rubber sole, this purple pair will embrace your little one's feet.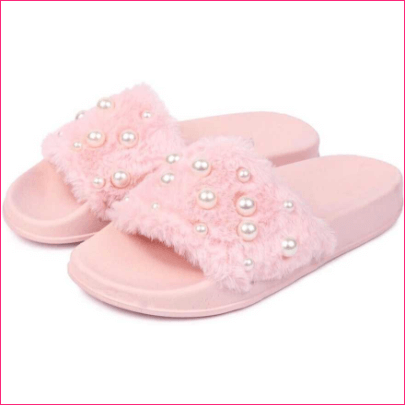 Brauch Pink Fur Pearl Sliders Slides
These chic pair of
Pink Fur Pearl Sliders Slides from Brauch
are all about that lush life. Designed with soft fur, cute pearls and fine quality sole material for that luxurious touch and look to your feet that you would not want to remove them.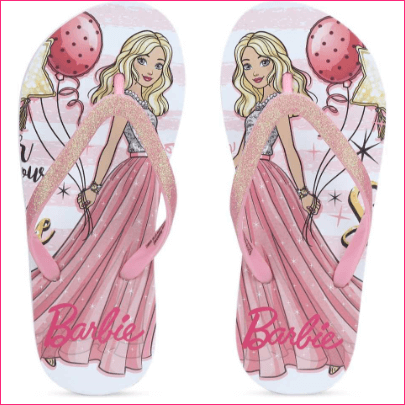 Barbie Girls Slip On Slipper Flip Flop
With your daughter so adorable it's only fitting that these
Girls Slip On Slipper Flip Flop from Barbie
make their merry way to her closet. They feature cute barbies with glittery straps on the base and are made from EVA material for comfortable casual wear.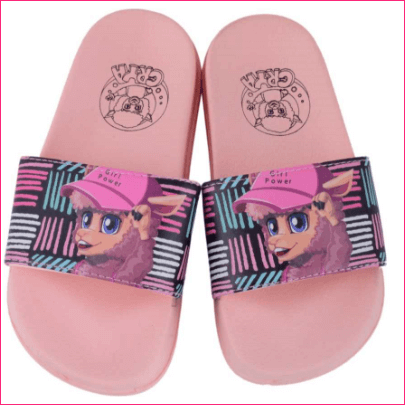 Crya Boys & Girls Slip On Slipper Flip Flop (Pink)
Your little monkey is all about girl power then get her these
Slip On Slipper Flip Flop from CRYA
and see her jump from excitement. It is made of lightweight EVA material for a comfortable fit, featuring a monkey a.k.a. CRYA on the front flap.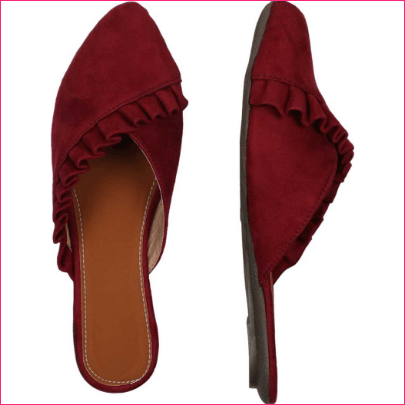 ZAVO Women's Flip Flops
Want an exceptional pair of flip flops for that glam dress or a holiday at the horizon? Look no more, these
Flip Flops from Zavo
are the ideal elegant companion for any of your outfit while making your feet feel very comfortable all day long.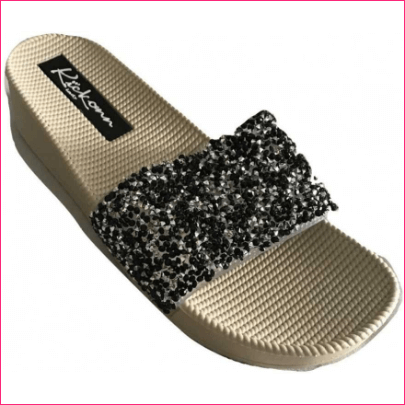 Swastik Slippers Online at Best Prices
At your first go with styling these
Slippers from Swastik
, you will look for the opportunity to flaunt them in your feet once more. They are so comfortably glamorous with the bedazzled stones on the flap that will make you fall in love with them.