With the new year kick starting in the next few days, it's time to give a new look to your house as well. And what better way to redefine the aesthetics of your abode than by changing those same, old regular curtains. Most of us don't realize that curtains form a major part of your house and play a very important role in the décor of your place.
Already confused about where to start your curtain shopping from? Why worry when Shoppre is here! Allow us to be your

personal shopping assistant

and help you in picking your ideal curtains via online shopping sites India. Shoppre in India will deliver it to your doorstep.
Duotone Curtains
If you like a play of colors in your house, then this is the ideal pick for you. Why settle for one when you can put up these gorgeous yellow and white curtains. While the yellow parts on the side add color, the sheer, white part in the middle has a self-design pattern. Time to buy from India.
Floral Printed Curtains
Fall hard for everything floral? Then why not have curtains that show your love for flowers! This beautiful grey set of curtains with multicolor flowers are basically your spirit curtains for life. Shop curtains online from India through Shoppre.
Geometric Printed Silk Curtains
If you have a fetish for sheer curtains, this set of maroon silky sheer curtains is right what you need. The most striking detail about this piece is that it has cute multicolored boxes all over its body.

Shop from India through online shopping sites today

.
Black Abstract Printed Curtains
Lover of all things black and white? How about this set of black and white curtains that have amazing abstract prints on them? This is one a true stunner and will add a classy touch to your already tastefully decorated house.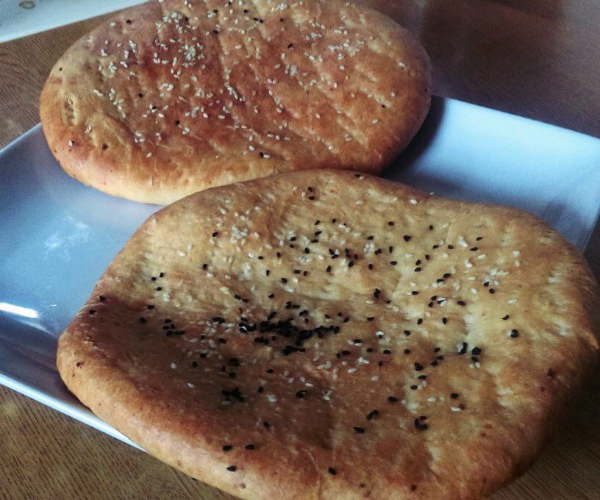 Sheermal
A sweet delicacy found in both Lucknow and Hyderabad, the sheermal is made like a naan or roti, sweetened with sugar and flavoured with cardamom and saffron. It is served alongside a spicy dish, like nihari.
Ethnic Printed Curtains
Many people like to give an understated ethnic touch to their houses. If you are one of them, then this set of purple ethnic printed curtains seals the deal for you. Add an Indo-Western touch to your abode today.