Shop South Indian Traditional Sarees Online & Ship Worldwide
Buy Latest Designer South Indian Sarees Online & Hassle Free Shipping Worldwide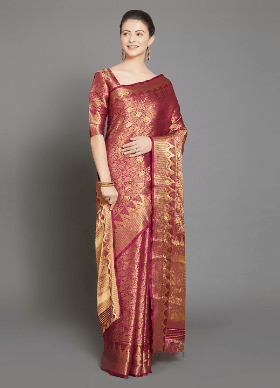 Kanjeevaram Sarees:
These Kanchipuram Silk are undoubtedly the most magnificent Kanjeevaram Saree that suits well enough for a festive occasion . This Mitera Magenta & Gold-Toned Silk Blend Woven Design resulting into intricate design.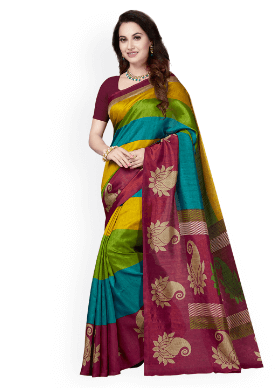 Mysore Silk Sarees:
Mysore silk saree weighs between 400-600 grams incorporated with playful colors leaving a royal impression. Being plain and embroidered it still remains in the heart of every women. Select your favorite design and pattern from the latest collection.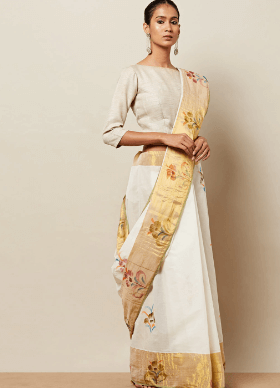 Kasavu Sarees:
Pure Kerala Kasavu Saree is off white and handwoven with golden border. Major part of Malayali women prefer Kasavu sarees, that defines the essence of traditional sarees. Shop the traditional Kasavu Kerala saree from Amazon.in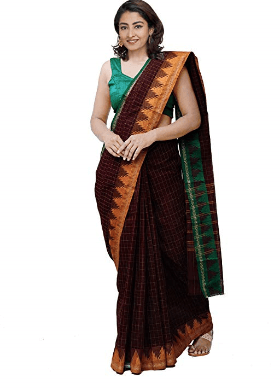 Chettinad Sarees:
Chettinad saree is a canvas to showcase the richness of traditions. It is very famous of a bunch of things like contrasting colors, bold designs and stripes. This onam, choose your style and bring home the widest range of collection of Chettinad Sarees Online.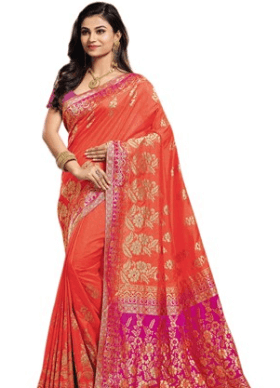 Konrad Sarees:
Konrad, a specialty from Tamil Nadu is popular for its stunning motifs peacock, elephant and more. Usually, it comes with a blend of colors from earthy hues to vibrant shades. In recent times, Konrad has secured its place for wedding occasion & festivals.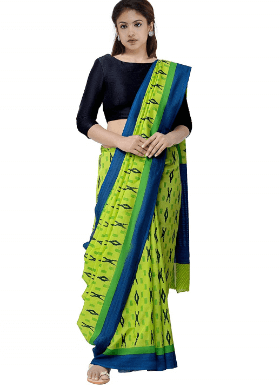 Pochampally Sarees:
Made in Pochampally district of Andhra Pradesh, this sarees is popular for its various geometric motifs and ikat style of dyeing. Buy Pochampally Silk from India's leading shopping stores online with hazel free worldwide shipping by ShoppRe.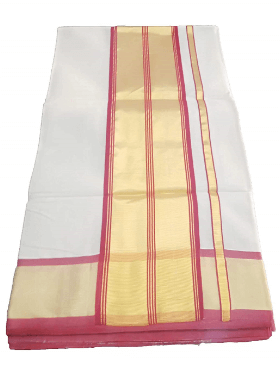 Balarampuram Sarees:
A very popular style of South Indian saree with varieties of design. The renowned craft tale of Balarampuram saree comes in off white color and shimmering golden borders. This is an unparalleled piece of art in the South Indian collection of sarees with fragile fineness and simplicity. .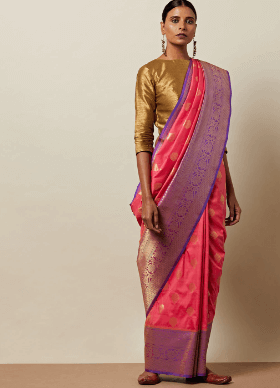 Dharmavaram Sarees:
This type of sarees are generally woven in Tussar silk with two colors that resemble in a dual shade or effect. They have 4-7 inches of a broad border with golden brocade and butta pattern. Shop now? Click below. Get it to your address globally, with India's best international shipping services.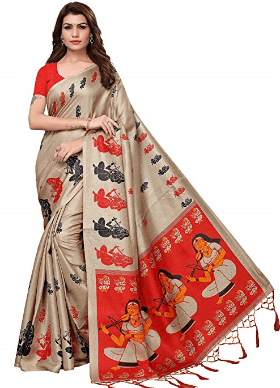 Kalamkari Sarees:
Kalamkari saree is made out of soft cotton fabric design with floral, tendrils, or figurative patterns. The naturally extracted vegetable dyes are used to apply color. A golden border theme appeals luster and beauty to the flourishing art work. Choose over the latest collection from Amazon.in 
How to Shop & Ship Sarees Online from India?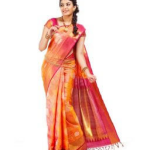 "A fiction of exquisite craftsmanship woven from the finest South Indian silks."
Every woman is found of saree even when she is staying out of India as it adds beauty and elegance to her looks. South Indian silk sarees work as an add-on to it. So, buy any of these sarees online through ShoppRe and get them shipped to you within no time.
Pricing to Send your Saree