The life of an Indian working woman is hectic to say the least. From sudden presentations, stretched work hours to coming back to a family and responsibilities, a woman's job is never over. The last thing that she should worry about is her fashion sense, which is why Shoppre is here.
Whether in India or abroad, walking into a board room looking unpresentable spells disaster. As they say, crisp and suave is what a working woman, here's our cheat sheet. Hoard on these stylish formal skirts and see how people at your workplace stand up and take notice. Shop from India at discounted prices today.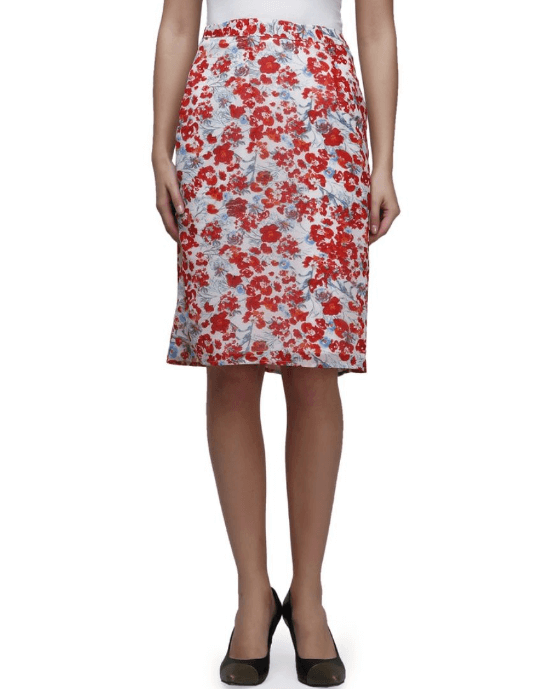 Get in vogue with this vibrant formal skirt. Ditch the done-to-death solid-colored ones for this red, flowery piece. Pair it with a cotton, white top and your summer wardrobe is sorted. Get this delivered through Shoppre from India.