No matter how hugely Indian women are influenced by the western culture, there's nothing that beats the charm of a classic 9-yard saree. Isn't that why it's always our first choice whenever we need to make an impression? So for all those women who are always busy with sarees online shopping, here's a list that you just need to bookmark!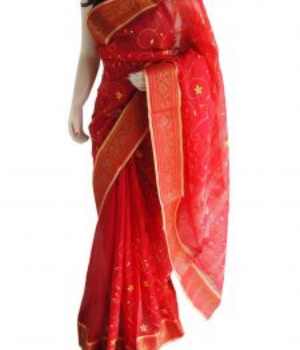 Taant From Bengal
If you've ever drooled at a Bengali beauty, know that the legendary Taant is the secret behind her flattering avatar. Look for a beautiful pastel-coloured one on your next Indian dresses online shopping session.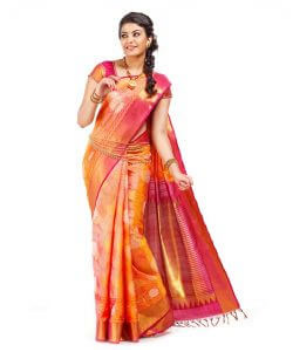 Kanjeevaram From Tamil Nadu
Elegant and refined in texture, Kanjeevarams are also known as the Queen of Sarees. Rightly so, they do have an aura of their own. So, get this on your shop from India list if you don't have it already!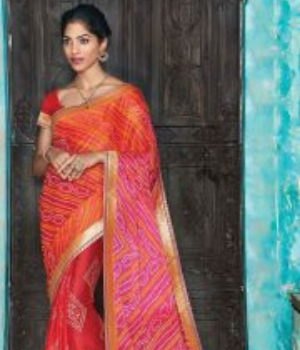 Bandhani From Gujarat
Made from a pretty unique cloth-dying technology practiced by the Khatri community of Gujarat, this saree is vibrant and oh-so-comfortable. Thanks to shipping companies from India, buying Bandhani sarees online has become easier.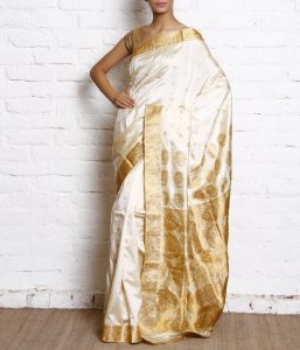 Mekhala Chador From Assam
North-Eastern locales believe that there's nothing that makes a woman looks more ethereal than a perfectly-draped Mekhala Chador. Look in any designer saree India online store and you'll find your perfect match easily.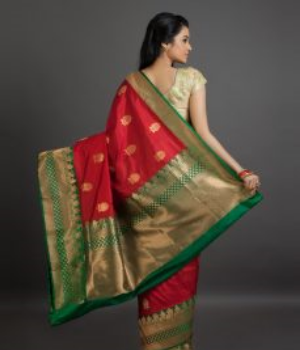 Banarasi From Varanasi
From one of the most sacred places in the country, comes one of the grandest sarees of all times. Enter the Banarasi! The usual choice for most Indian brides, you can always engage in online shopping if you want to adorn traditional Indian bridal wear on your big day.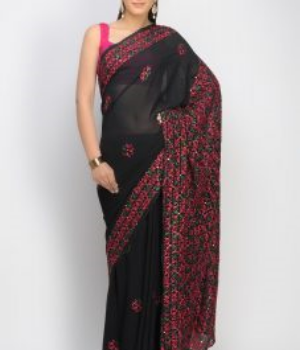 Phulkari From Punjab
The literal translation of Phulkari, which is flower work, is what craftsmen in Punjab excel at. Though Phulkari suits are what grab more attention, a classic colourful Phulkari saree can be termed as the head-turning ethnic look.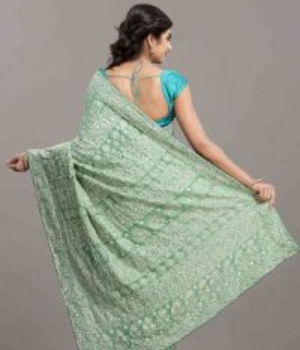 Chikankari From Lucknow
Chances are that even if you've never been to

Lucknow

, you might be a fan of this intricate thread-work piece. No worries if you're based out of the country; you can always buy from India, thanks to online shopping sites.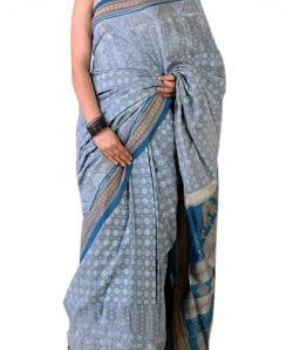 Sambalpuri From Odisha
Rich in authenticity, the Sambalpuri is dearly loved by people residing in Odisha. The interesting fact about this one is that the threads are dyed before they are woven! So if you're a fan of purchasing Indian clothes online, here's what you need to strike off your list next.
Living abroad is now not an excuse; the wardrobe of an Indian lady should boast of these traditional sarees!